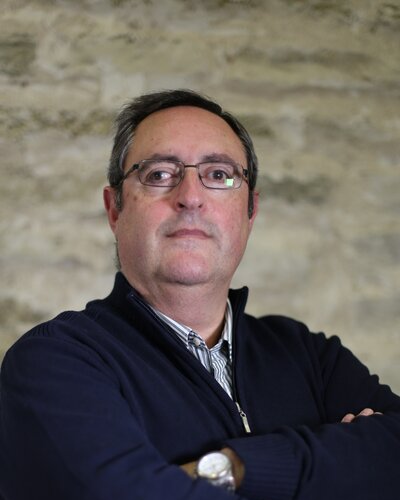 Professor of Biochemistry and molecular biology, Miguel Hernandez University
Structural proteomics and bioinformatics: ADAN database and "In silico" design of peptidic protein-kinase inhibitors.
Molecular docking approaches for drug discovery: search inhibitors of Dengue and Zika RNA-dependent RNA polimerases (DOCKING database).
PROFESSIONAL BACKGROUND
Previous positions:
1. Fellowship from Ministerio de Educación y Cultura of Spain, University of Alicante. Department of Neurochemistry. 1994-1997.
2. Assistant Professor of Biochemistry and Molecular Biology at UMH (1997-2008)
Postdoctoral positions:
1. Department of Cell Biology and Histology, Academisch Medisch Centrum. University of Amsterdam. Floppase activity studies of P-gp protein (MDR1). Cell cultured studies (Prof. Gerrit van Meer).
2. Institut de Biologie Phisico-Chimique. Universitè Paris VII. France. Floppase activity studies of P-gp protein (MDR1). Biophysical studies (Prof. Philippe Devaux).
3. European Molecular Biology Laboratory (EMBL). Heidelberg, Germany (2004-2006). Development and implementation of the web site for ADAN database for protein modular domains implied in protein-protein interactions. Computational design of competitive inhibitors and modulators in the superfamily of protein MAPK, CDK, PKA and Aurora kinases (Prof. Luis Serrano).
PhD with Honors and Prize to the best Thesis at the Neuroscience program, Universidad Miguel Hernández de Elche. Director: Prof. José Manuel González Ros (1998).
Degree in Biology. University of Salamanca (June 1992).