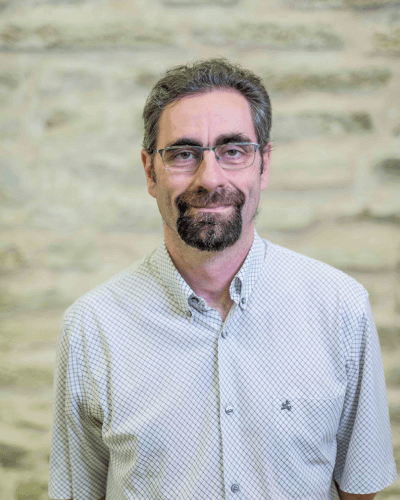 PROFESSOR OF BIOCHEMISTRY AND MOLECULAR BIOLOGY, MIGUEL HERNANDEZ UNIVERSITY
Unit
Difficult to treat cancers
Group
Research in genetics, epigenetics and transcription in neuropathologies
Transcriptomics, epigenomics and pharmacology of gliomas in the identification of potential biomarkers and therapeutic targets.
Role of histones in gliomagenesis
Implementation of artificial intelligence for processing data of diverse typology in the diagnosis of brain cancer
PROFESSIONAL BACKGROUND
Previous positions:
1. Contracted Miguel Servet II, Instituto de Investigación Sanitaria y Biomédica de Alicante (ISABIAL), 2021-2024.
2. Miguel Servet I contract at the Hospital Universitario Puerta del Mar, Institute for Biomedical Research and Innovation of Cadiz (INiBICA), 2016-2021.
3. Contracted Ramón y Cajal Consejo Superior de Investigaciones Científicas, Instituto de Neurociencias de Alicante, 2009-2015.
4. Postdoctoral Researcher, laboratory of Dr. Ángel Barco, Instituto de Neurociencias de Alicante, 2007-2009.
5. Postdoctoral Researcher in Team 32 of Prof. Seth Grant, The Wellcome Trust Sanger Institute, 2003-2007.
PhD: Neurosciences Program, Miguel Hernández University of Elche, 2003. Supervisor: Dr. Manuel Criado
Degree in Biology, University of Alicante, 1997.