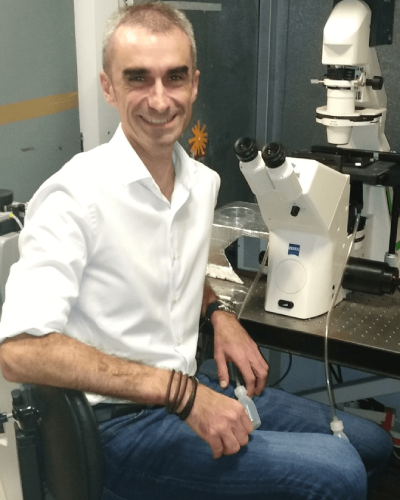 Associate Professor, Department Physiology, Genetics and Microbiology, University of Alicante (UA), Spain

Gestational diabetes mellitus and associated metabolic disorders.

Endocrine disruptors and metabolic diseases
PROFESSIONAL BACKGROUND
Previous positions:

2011–2020: Assistant Professor Department Physiology, Genetics and Microbiology, Universidad de Alicante (UA), Spain.

Postdoctoral positions:

1. 2009–2011: Postdoctoral Fellowship, Centro de Investigación Biomédica en red Diabetes y Enfermedades Metabólicas Asociadas (CIBERDEM).

2. 2006–2009: Postdoctoral Fellowship, Cellular and Systems Neurobiology, Sensory Transduction and Nociception. Instituto Neurociencias Alicante (Spain).

PhD in Biology, 2006. Universidad de Alicante, Spain.                        

Degree in Biology, 2001. Universidad de Valencia, Spain.